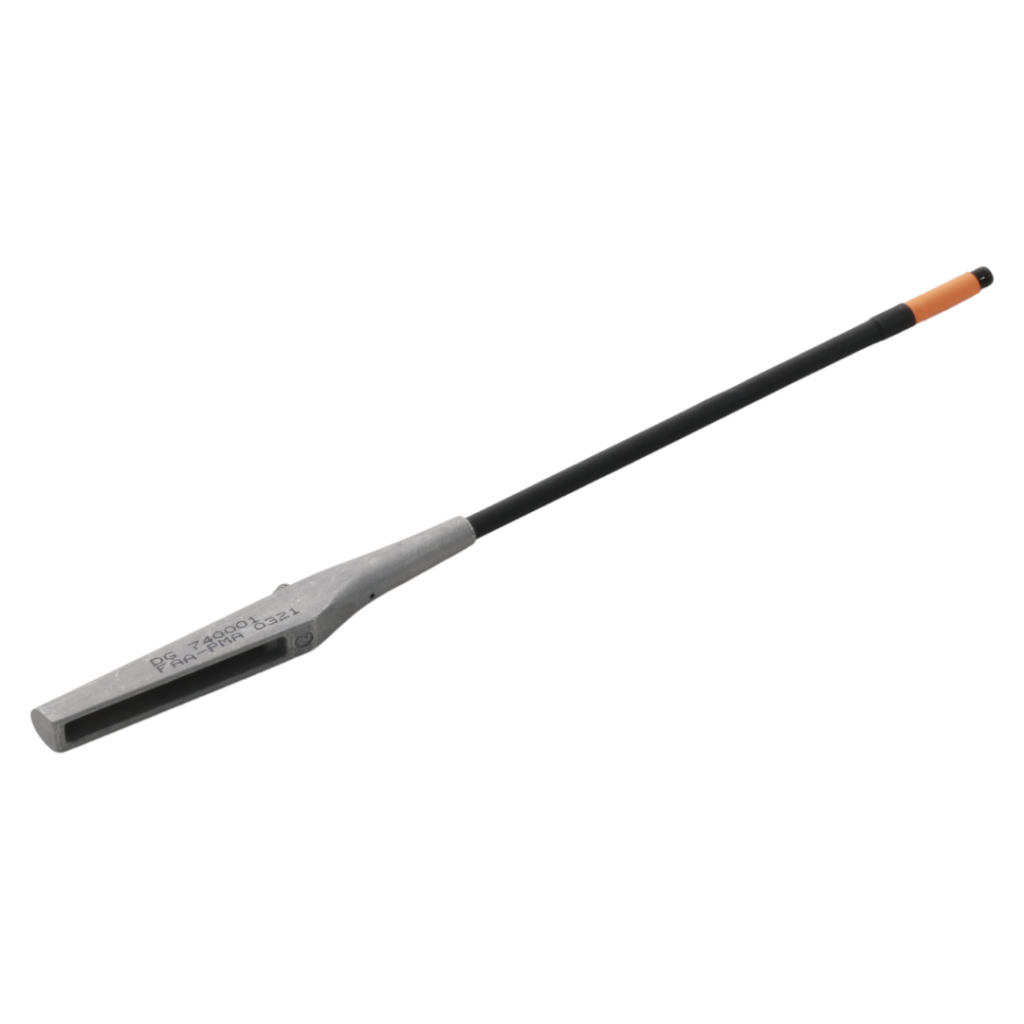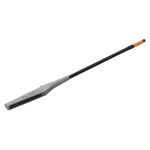 740001-( ) Null Plus Trailing Discharger
Part Number: 740001
The 740001-( ) series is a null plus, trailing-edge, light-weight static discharger. It consists of an aluminum shank section into which a distributed resistive element is inserted.  The distributed resistive element has a composite semi-conductive carbon discharge point.  The element is protected with a special thermo-fit shrink tubing to protect it against rain erosion.
Mounting: 610R Series Retainers (16700, 16820, 16760, 16900, 740015).
The set screw is supplied with a self-locking feature.
CONTACT US
Discharger Installation and Type
Discharger Electrical Properties
Installation : Trailing
Type : Null-Plus Trailing

Resistance : 6-200 MΩ
RF Discharge Noise (NoiseQuieting) : -40 dB min @ 50 µA; -60 dB min Typical
Discharge Current : 10 µA min @ 40 kV
Continuous Discharge : 50 µA for 24 hours
Power Dissipation : 5 Watts
Electrical Flashover : 200 Joules @ 2kA
Lightning Transfer : Zone 2A 100kA, 2kA, 0.5kA
Lightning Survability : Zone 1A 200kA, 2kA

Discharger Physical Properties
Discharger Mechanical Properties
Length : 8.87 in.
Weight (oz) : 0.634
Tension : 50 lbs
Finish : Chem-Film MIL-DTL-5541 Type II, Class 3

Speed Rating : 600
Sand and Dust : 500 ft/min
Salt Spray : 5% NaCI, 7.0 pH 95 °F, 48 hrs
Thermal Shock : 20 gPEAK

Discharger General Properties
Installation : T
Type : N

Discharger Electrical Properties
Resistance : 6-200 MΩ
RF Discharge Noise (NoiseQuieting) : -40 dB min @ 50 µA; -60 dB min Typical
Discharge Current : 10 µA min @ 40 kV
Continuous Discharge : 50 µA for 24 hours
Power Dissipation : 5 Watts
Electrical Flashover : 200 Joules @ 2kA
Lightning Transfer : Zone 2A 100kA, 2kA, 0.5kA
Lightning Survability : Zone 1A 200kA, 2kA

Discharger Physical Properties
Length : 8.87 in.
Weight (oz) : 0.634
Tension : 50 lbs
Finish : Chem-Film MIL-DTL-5541 Type II, Class 3

Discharger Mechanical Properties
Speed Rating : 600
Sand and Dust : 500 ft/min
Salt Spray : 5% NaCI, 7.0 pH 95 °F, 48 hrs
Thermal Shock : 20 gPEAK

Discharger General Properties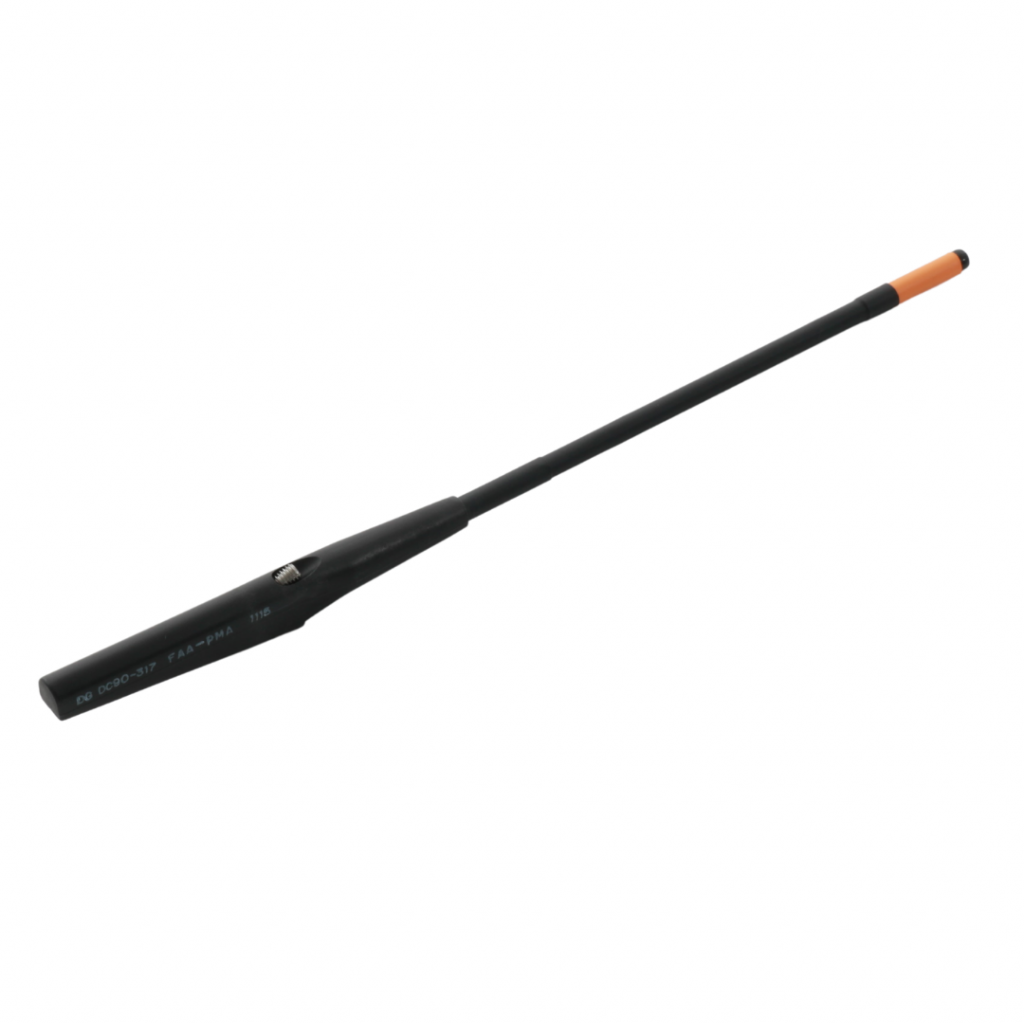 Null Plus Trailing Edge Static Discharger
DC90-317
108-118 MHz; 328.6-335.4 MHZ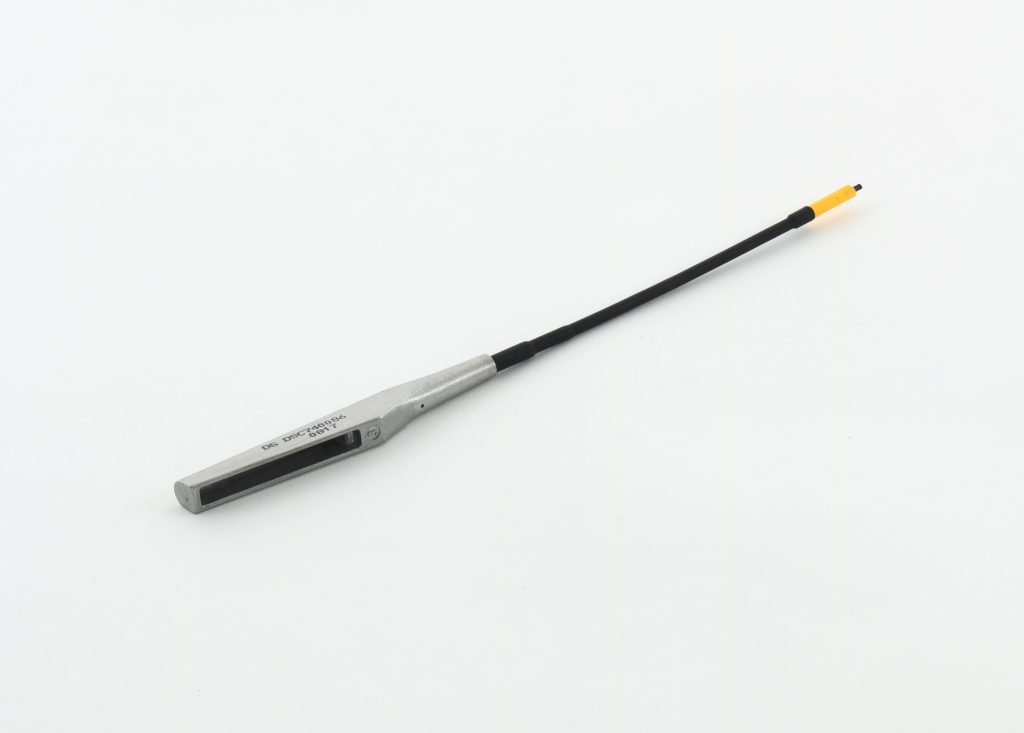 Null Plus Trailing Edge Static Discharger
DSC740086
108-118 MHz; 328.6-335.4 MHZ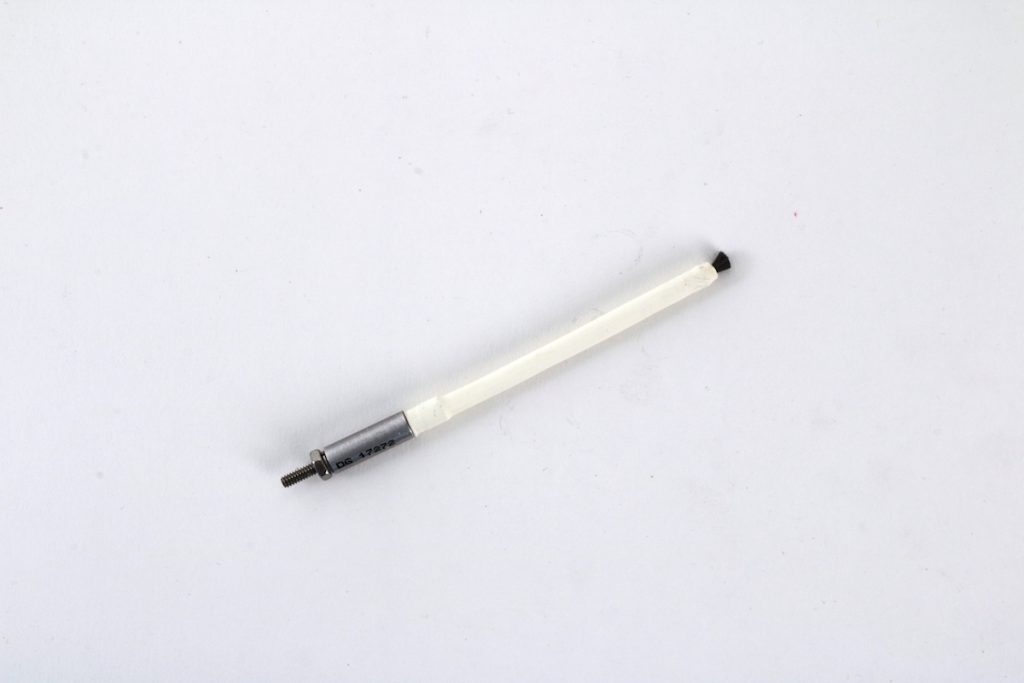 Micro point Tip Edge Static Discharger
17272
108-118 MHz; 328.6-335.4 MHZ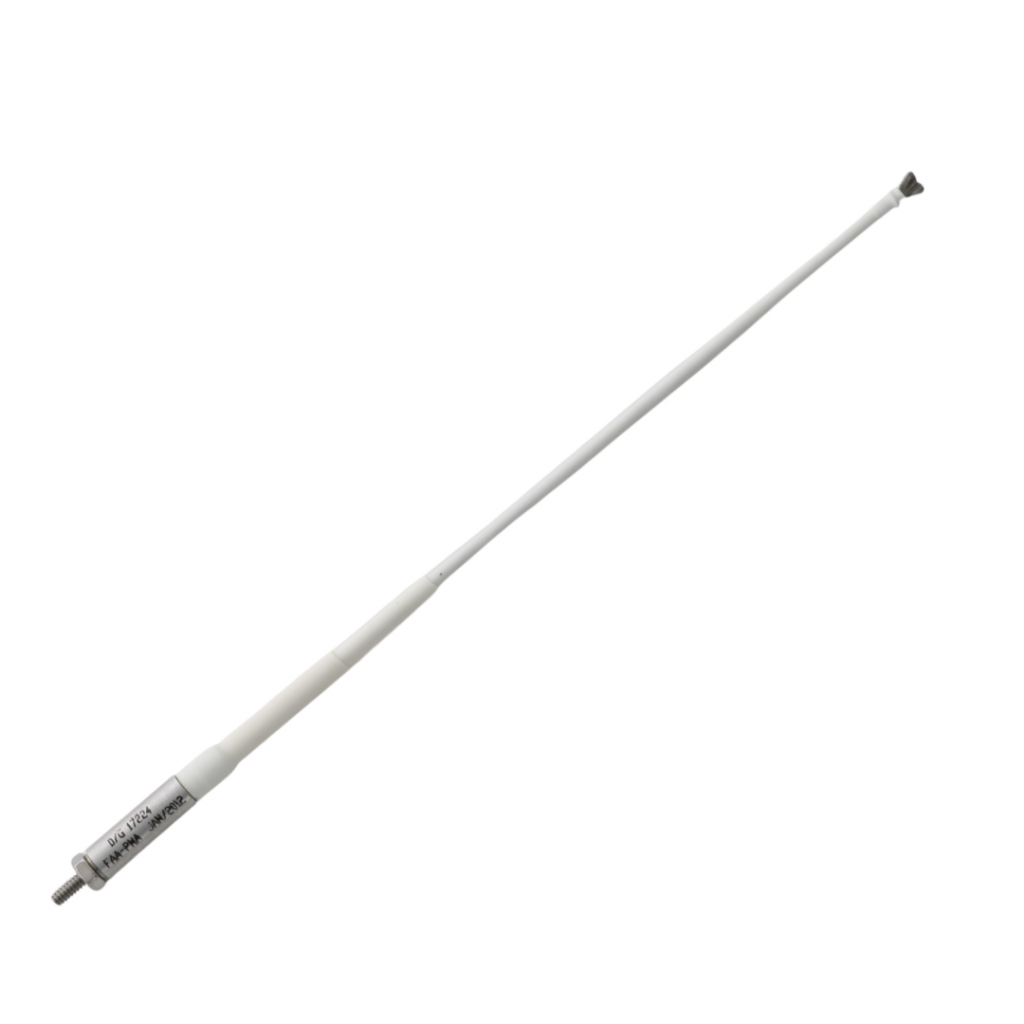 Micro point Trailing Edge Static Discharger
17224
108-118 MHz; 328.6-335.4 MHZ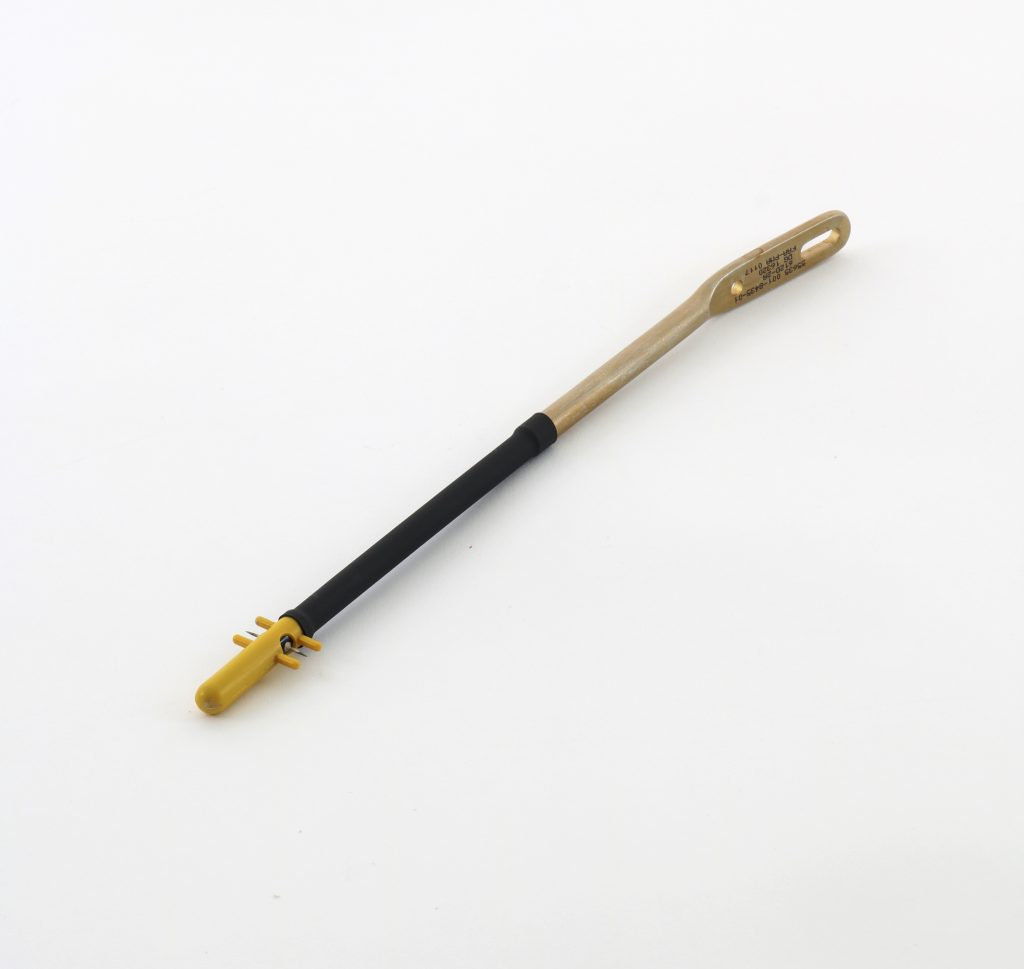 Null Field Trailing Edge Static Discharger
16320
108-118 MHz; 328.6-335.4 MHZ