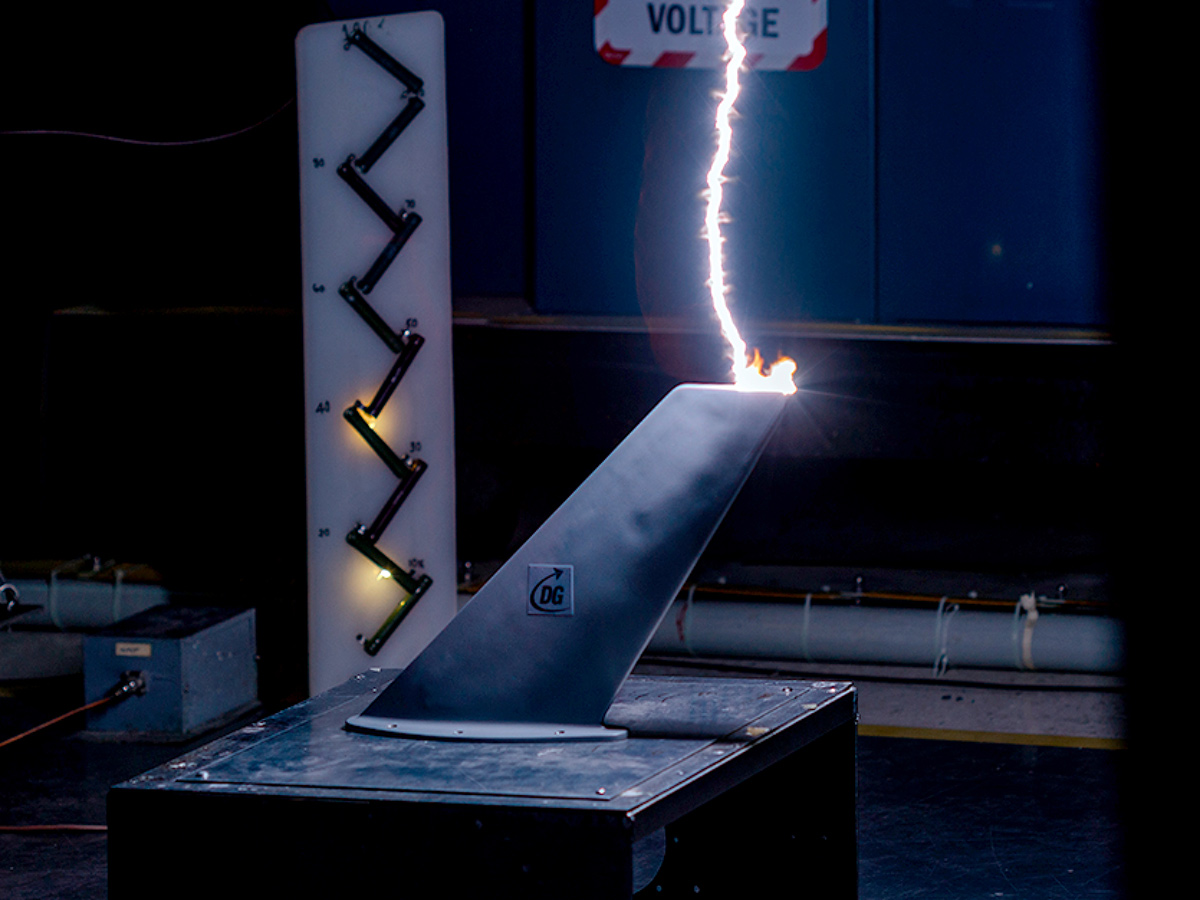 DG's fully integrated in-house electrical and environmental test facilities enable us to design and evaluate both prototype and production units quickly and inexpensively. All test equipment is calibrated to industry standards and meets military requirements, testing only on our own products.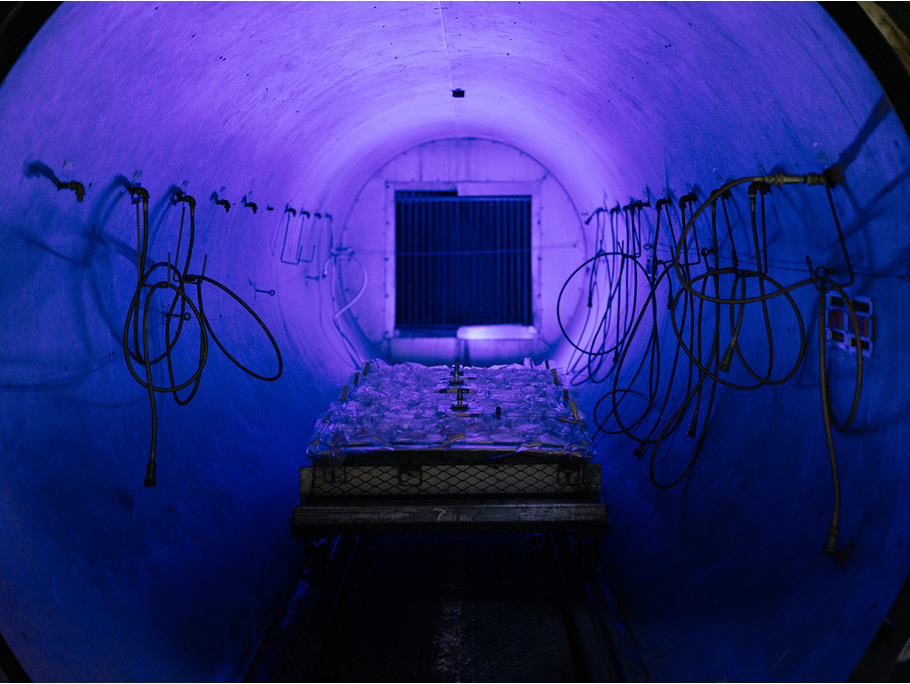 DG uses this facility to provide comprehensive testing, research, engineering and evaluation services regarding lightning direct effects. The largest radome tested to date has been a DC-10 nose radome.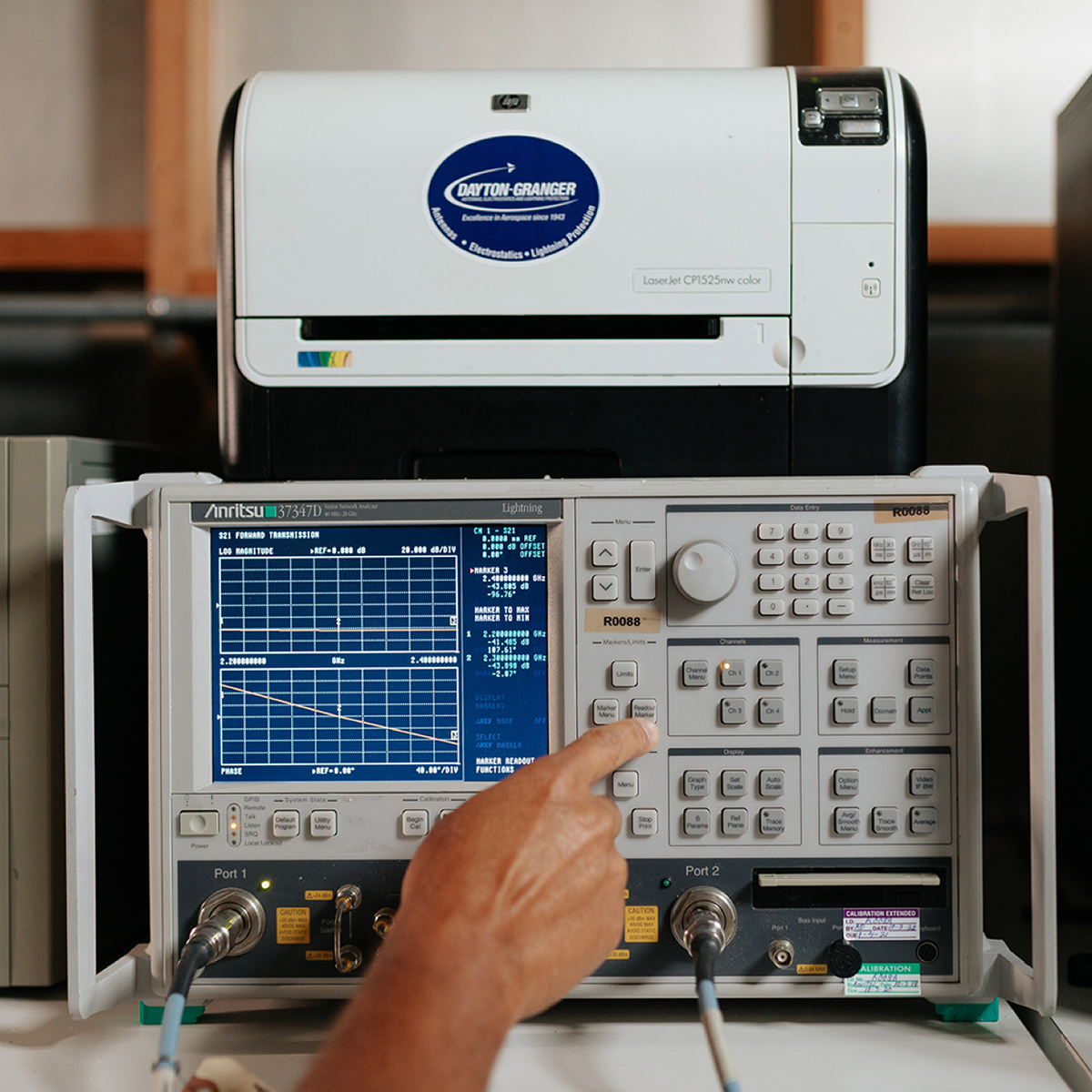 Our test facilities include two outdoor Antenna test ranges and one rectangular anechoic chamber, as well as lightning direct effects, dynamics, and climatic labs. DG's facility is also capable of supporting full-scale mock-up testing of rotary and fixed-wing aircraft sections.
2 anechoic test chambers
2 outdoor test ranges
Modern VNA
Mock-ups to test conformal antenna structures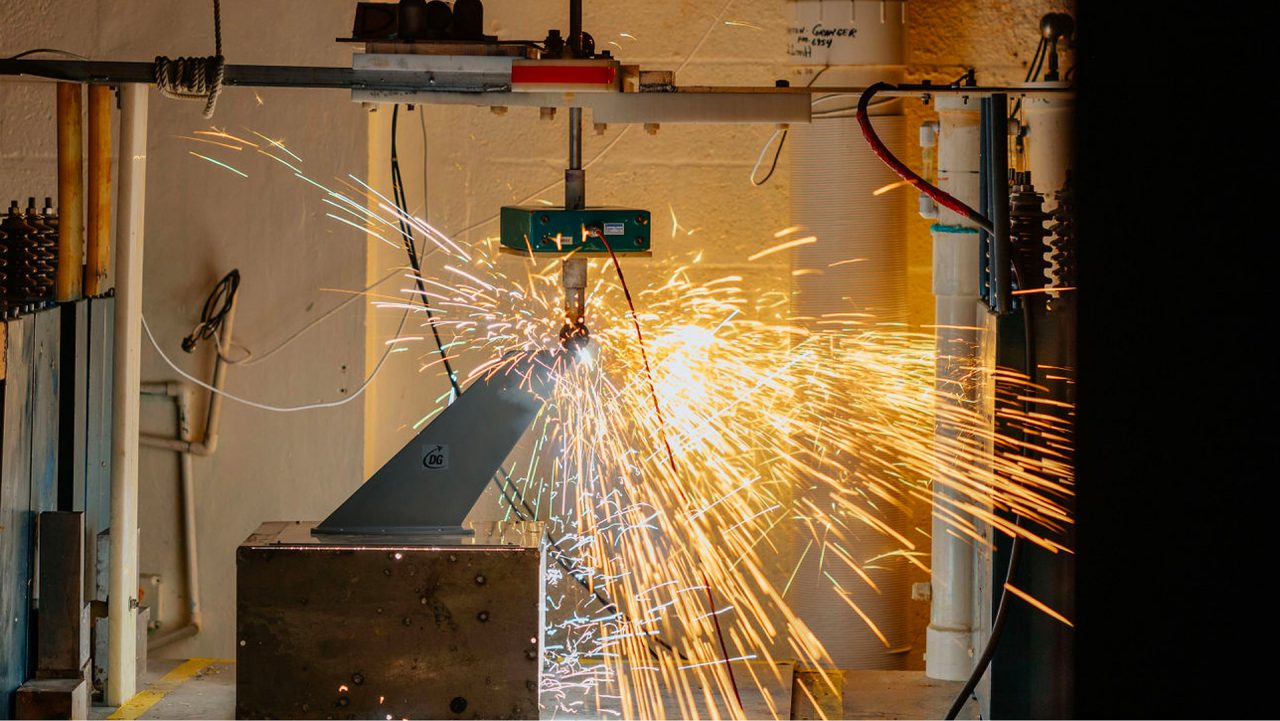 Lightning Test at DG Facility
DG can conduct many environmental tests at our in-house Climatics and Dynamics Lab. This saves the time and additional costs associated with outsourcing to another lab facility whenever a DG product is in any of the following phases: • Initial Environmental Confidence Testing (during the design) • Pre-qualification Robustness Testing • Final Environmental Qualification
DG can conduct in-house environmental tests any time we have the need to subject our products to the extremes specified in aviation standards DO-160 + MIL-STD-810. Environmental tests include:
Low Temperature (Both Ground Survival and Operating Extremes)
High Temperature (Both Ground Survival and Operating Extremes)
Altitude
Temperature Variation
Vibration (Sine, Random, Sine on Random)
Humidity
Fluids Susceptibility
Salt Fog
Classic Shock
Icing
Side Load
Static Load
Test area
1200 sq. feet, 30 feet high
Equipment
2 High Voltage Marx impulse generators. 3 High Current generators designed to generate the waveforms specified in MIL-STD-1757A, RTCA/DO-160G, SAE-AE4L and MIL-B-5087B.