Established several decades ago, Dayton-Granger, Inc. is one of the oldest and largest manufacturers and consultants in each of its main technical segments: ANTENNAS, ELECTROSTATICS, and LIGHTNING PROTECTION.
DG was established in the 1940's in Dayton, Ohio, home of the Wright Brothers by CD Cline. During the 1940's a system was needed to reduce precipitation static (P – Static) noise on an aircraft.  As aircraft became more sophisticated, a method for controlling P – Static was necessary to reduce the interference to avionics equipment.  Under the sponsorship of the US Naval Air Development Center, the first static dischargers were invented and patented by DG.
In the next decade, continued research and development led to a new series of antenna products and a new generation of dischargers.  The new static discharger design, called the Null-field Discharger, was developed and patented by Granger Associates, a company which later became part of DG.  It was during this time that DG relocated to Fort Lauderdale, Florida.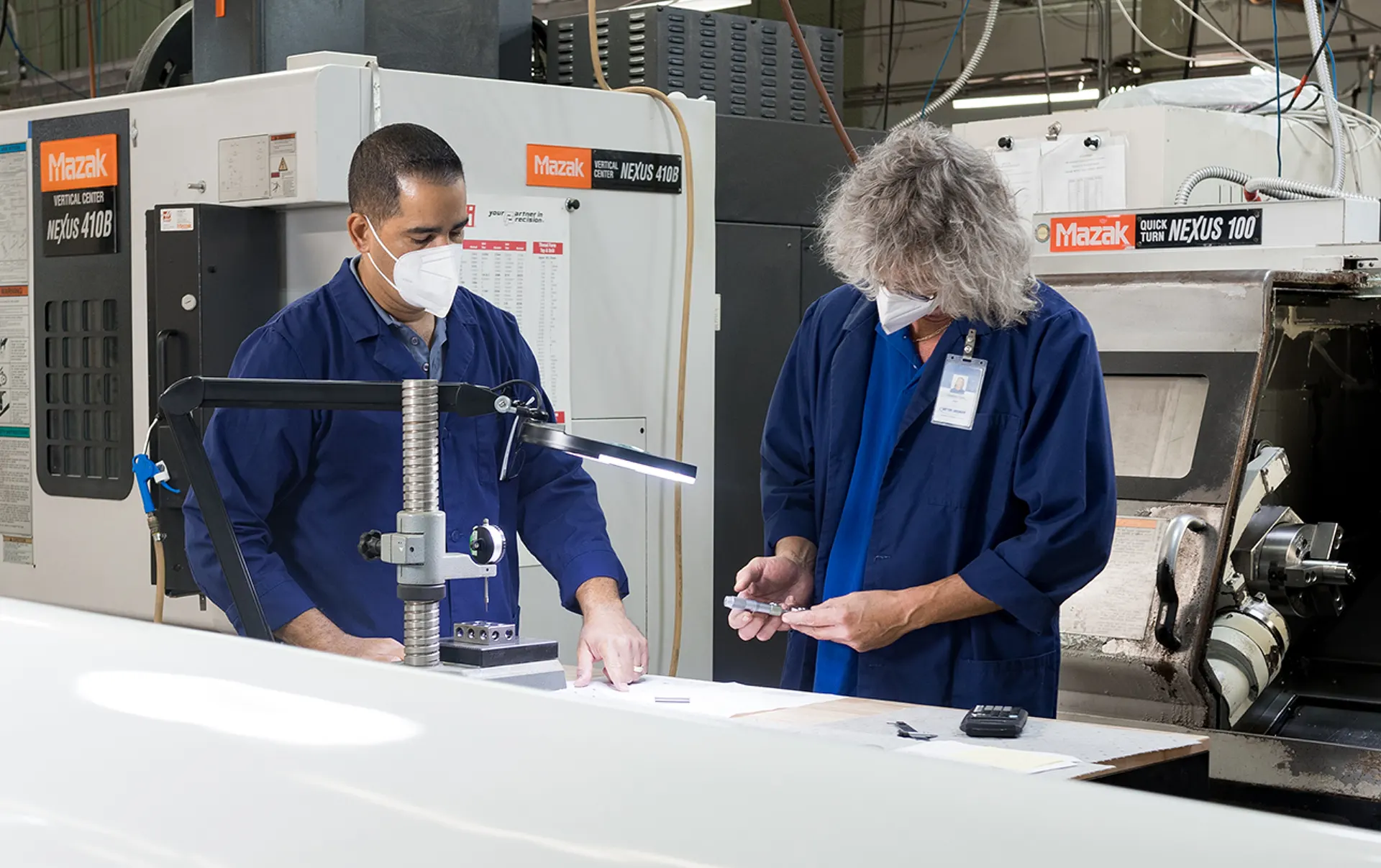 During the late 70's and early 80's, Dayton Granger acquired a facility in Costa Mesa, California, which developed state of the art electronics and antenna systems. As the Company grew so did DG's expertise with their products. In the mid 1980's, the Costa Mesa facility was also relocated to the Florida location.
DG has developed extensive analytical, simulation, development and manufacturing facilities to support the military and commercial clients.  An expanding engineering staff pursues the most up-to-date technical state-of-the-art endeavors as the recognized leader in each of its technical specialties.  A fully equipped model shop is staffed for crafting precision molds and parts needed to design complex prototype mechanical structures.
Dayton Granger pioneered the way for an aerodynamically clean aircraft with its sophisticated design of conformal or flush mount antennas for both rotor and fixed wing aircraft.  Our experience in electrostatics, antennas, and lightning has led to the development of a unique high voltage test capability for diagnosing and recommending corrective action to minimize environmentally reduced RF noise on an aircraft.
DG's antenna test facilities include two anechoic chambers, a 26 foot model tower, and a full scale mockup range capable of supporting helicopters and fixed wing aircrafts.  DG's knowledge, expertise, and engineering skills address a broad spectrum of customer requirements, whether it be antennas (active, passive, and conformal), electrostatics, lightning protection or special purpose portable radios.
Today, about seventy-five percent of all aircraft produced in the free world utilize a product manufactured by Dayton-Granger.  DG's Engineering Department is pleased to assist in any specific problems or requirements concerning antennas, electrostatics, lightning protection and survival equipment.